Editors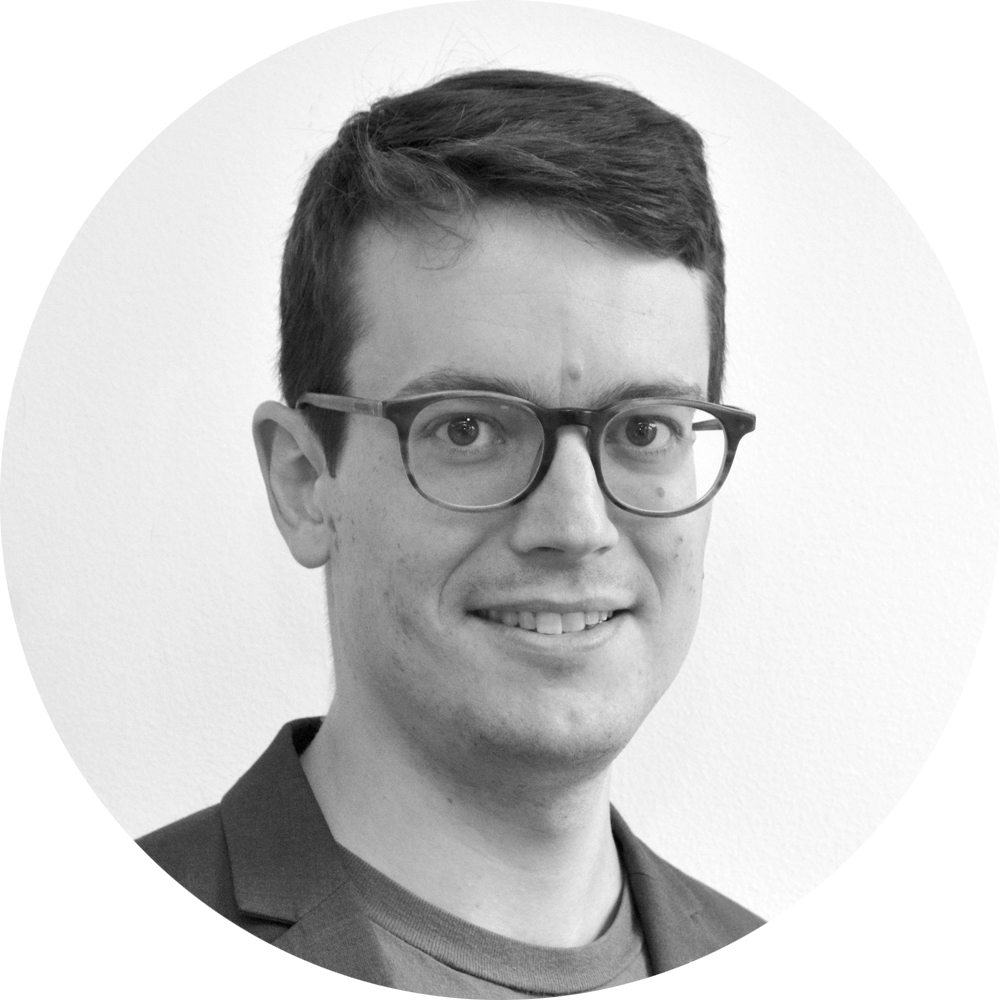 David Smith
Postdoctoral Researcher
Faculty of Environmental Design – School of Architecture
Université de Montréal, Canada
David Smith is an architect and a postdoctoral researcher at the University of Montréal's School of Architecture. His research interests are located in the intersections between the built environment and food security, livelihoods, disaster risk reduction and collaborative governance. He holds a master's in architecture from Laval University in Canada and a master's in development and emergency practice from Oxford Brookes University in the United Kingdom. David was an assistant professor and completed his Ph.D. at the Norwegian University of Science and Technology (NTNU) in Norway. His doctoral thesis is titled 'Marketplaces as critical urban infrastructure: relational attributes and disaster resilience from the perspectives of traders and customers in Port-au-Prince, Haiti'.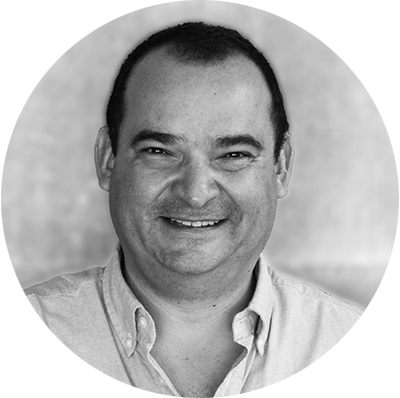 Benjamin Herazo
Research Advisor
Faculty of Environmental Design – School of Architecture
Université de Montréal, Canada
Research Projects Coordinator of the IF Research Group. He finished his PhD studies at the Faculty of Environmental Design of the Université de Montréal. He holds a bachelor's degree in architecture and a master's degree in economics. He has previously spent 15 years as an associate professor, director and dean in the Environmental Studies School at the Javeriana University in Colombia. He also had experience in architectural firms and has been a consultant and researcher in environmental management. His PhD dissertation project focused on how sustainable development contributes to the alignment between strategic and tactical management in the building sector.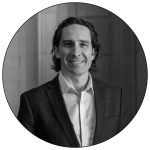 Gonzalo Lizarralde
Professor
Faculty of Environmental Design – School of Architecture
Université de Montréal, Canada
Dr. Lizarralde's work has significantly contributed to current debates about climate change action, the role of informality in project governance, the usefulness of the resilience framework, the impacts of rapid urban transformation, and low-cost housing in developing countries. His work has had direct impact on housing, risk management, and urban policy, and on intervention strategies in Haiti, Cuba, Chile, Colombia and South Africa. He has worked with more than 20 academic and non-academic partners in more than ten cities, favouring knowledge and expertise transfer. He is the author of the books "Unnatural disasters: Why Most Responses to Risk and Climate Change Fail but Some Succeed," "The Invisible Houses: Rethinking and designing low-cost housing in developing countries" and "Rebuilding after disasters" (co-edited).
Dr. Lizarralde has led, or co-signed, projects with an overall budget of 8,9 M$. Since 2017, he is the holder of the Université de Montréal Fayolle-Magil Construction Research Chair in Architecture, the Built Environment and Sustainability. As the director of the IF Research Group (grif) he has published innovative research on project governance, sustainable practices, and project management in architecture and urban interventions in Canada. As director of Œuvre durable (The Canadian Disaster Resilience and Sustainable Reconstruction Research Alliance), he has developed cutting-edge research and knowledge transfer on the analysis of vulnerability, resilience and sustainable reconstruction. Dr. Lizarralde's work has revealed the causes and consequences of disruptions that affect the built environment (disasters, climate change, socio-political conflicts and economic instability) in several countries. He is one of the three founders of i-Rec, an international network of specialists in the field of disaster risk reduction and post-disaster reconstruction (www.grif.umontreal.ca/i-Rec.htm).
He obtained in 2016 the Housing Design Education Award – Excellence in Housing Education, awarded by the Association of Collegiate Schools of Architecture and the American Institute of Architects. In 2016 he became a Member of the College of New Scholars, Artists and Scientists of the Royal Society of Canada. The "College" is "Canada's first national system of multidisciplinary recognition for the emerging generation of Canadian intellectual leadership.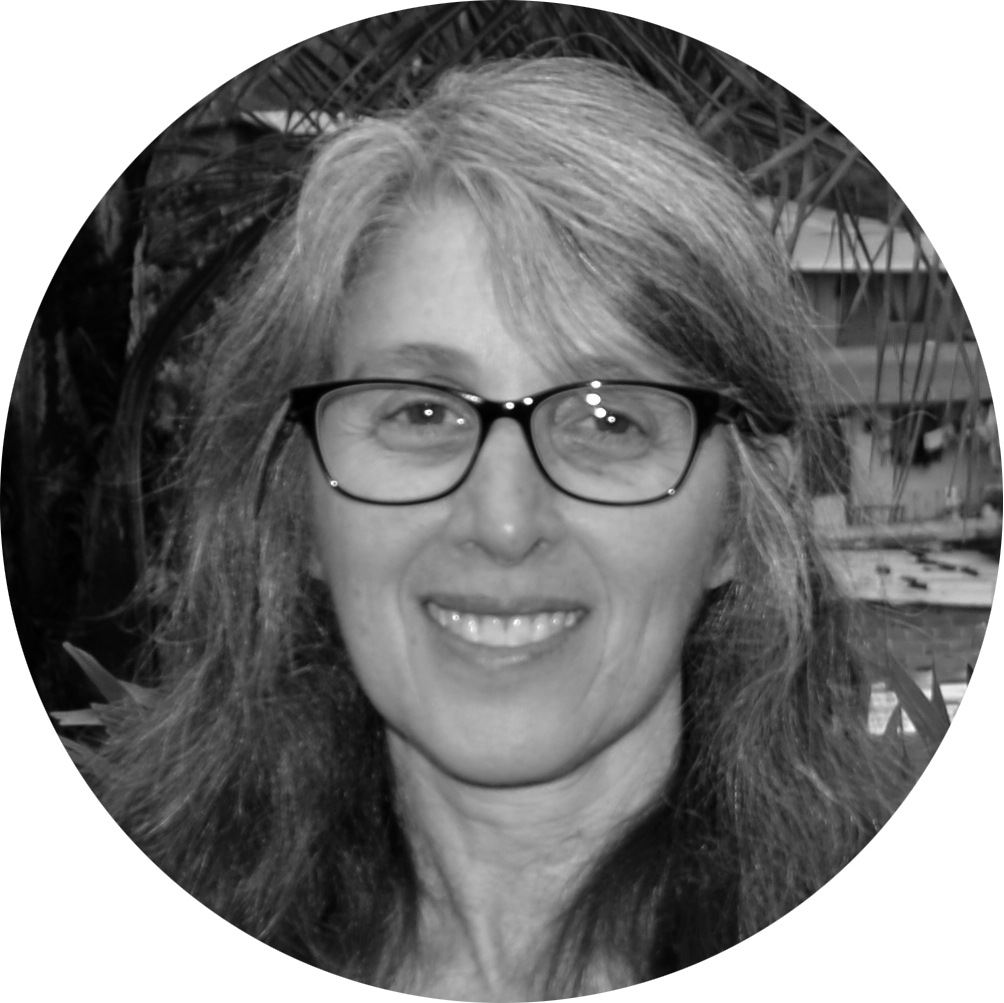 Lisa Bornstein
Professor
Faculty of Engineering – School of Urban Planning
McGill University, Canada
Dr. Lisa Bornstein is an expert in international planning, economic development, environmental policy and planning, and institutions and governance. She explores the role of institutions and decision-making processes in public debates and consultations. She has vast experience in research and consultation in urban planning, and in analysis of policy interventions in Latin America and Africa. She has actively participated in several projects of the Groupe Interuniversitaire de Montréal (GIM) and coordinates the relationships between this network and Œuvre Durable. Lisa Bornstein has recognized expertise on citizen participation in development. She has published important contributions in journals such as Public Administration and Development and Contemporary African Studies and Development. She supervises several Master and Doctorate students doing research on post-disaster and post-conflict vulnerability and reconstruction. She managed an important project funded by the SSHRC, which included 13 partners. Dr. Bornstein holds a Ph.D. from University of California at Berkeley; her Ph.D. dissertation is titled "Flexible Production in the Unstable State: Employment, Linkages, and the Brazilian Information Technology Industry".
Authors of case studies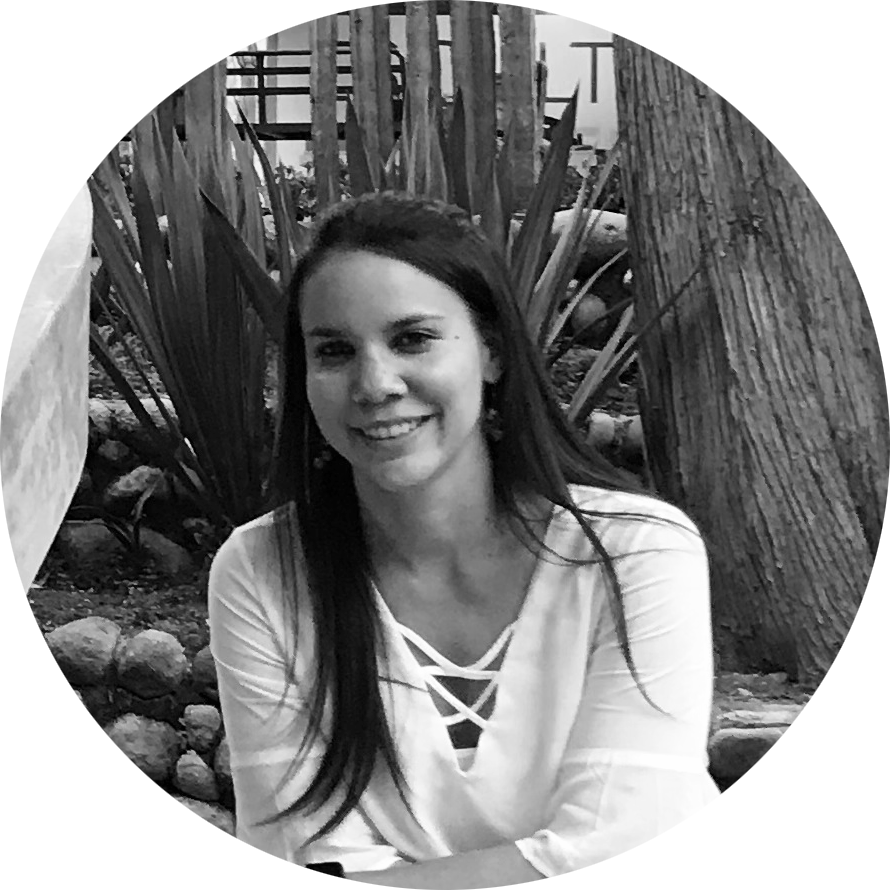 Adriana López
Assistant Professor
Engineering School of Natural Resources and the Environment
Universidad del Valle, Cali, Colombia
Initiatives in Yumbo, Colombia
Architect with a master degree in Urbanism and PhD in Environmental Sciences. Currently works as assistant professor at the Engineering school of natural resources and the environment at Universidad del Valle in Cali-Colombia. She has been working in research projects during the last 10 years focused on sustainability of informal settlements, she also worked as a researcher at UQAM and the University of Montreal as part of two research stays on multivariable indicators for urban sustainability assessment with the ELAP program. In 2010, she was awarded as 'Green Talent' by the German Federal Ministry of Education and research for this approach; she worked as a visitor researcher at the United Nations University in Bonn on urban vulnerability to climate change in informal settlements.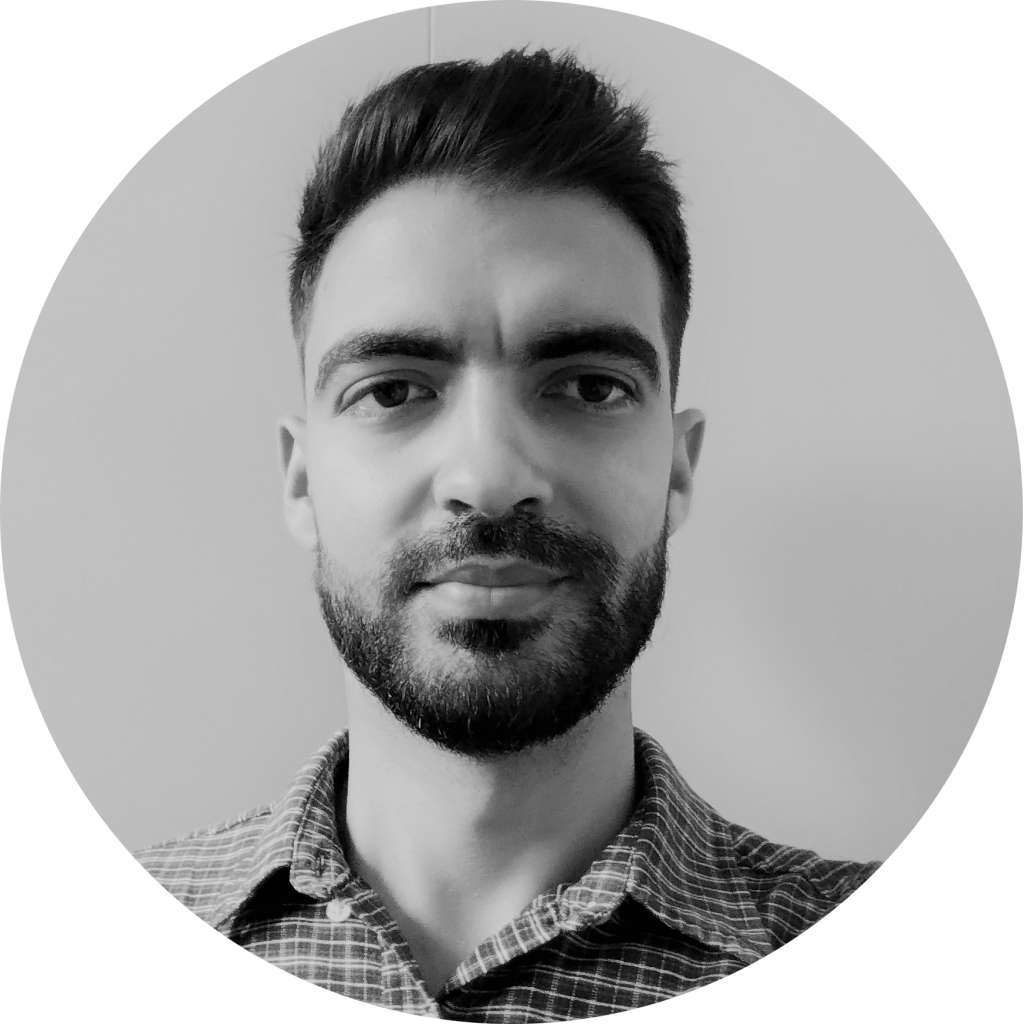 Gonzalo González
Assistant Professor
Department of Architecture
Universidad Central Marta Abreu de la Villas, Santa Clara, Cuba
Initiatives in Carahatas, Cuba
Architect, Assistant Professor in the Department of Architecture of the Central University "Marta Abreu" of Las Villas. Master in Sustainable Buildings, researches the themes of risk reduction in the built habitat. He does his doctorate in the resettlement of populations at risk due to the effects of climate change in coastal areas of Cuba. He works as a municipal advisor in the international collaboration program "Habitat 2", where he has developed experiences of participatory design projects, in addition to the application of instruments for habitat management with social participation. He is part of the Municipal Management Group for adaptation to climate change in the Quemado de Güines Municipality.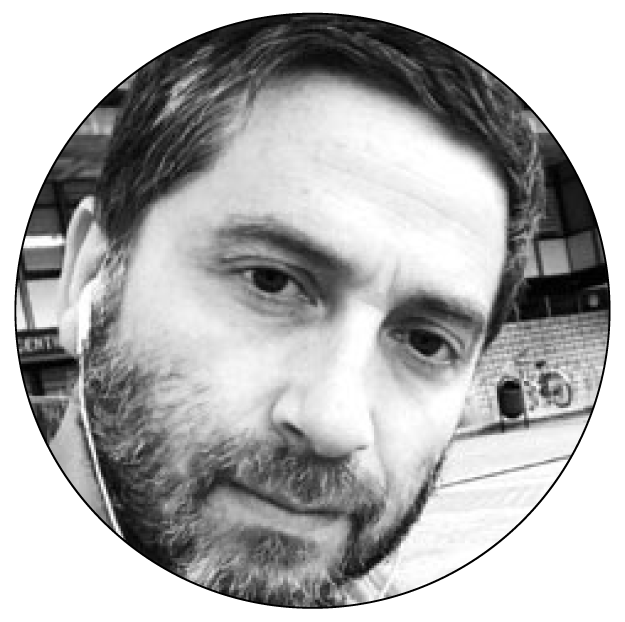 Claudio Araneda
Professor
School of Architecture – Faculty of Architecture, Construction and Design
Universidad del Bío Bío, Concepción, Chile
Initiatives in Concepción, Chile
Ph.D Architectural Association, School of Architecture, 2008. Bch. Architecture, Universidad del Bío-Bío, Concepción, Chile, 1997. Visiting Teacher at the Architectural Association, London, England (2000). Recipient of the 'Chevening Scholarship' awarded by the British Council for postgraduate studies in the UK (2001). Post Doctoral researcher (2008-2011) for the Trust for the development of Science and Technology (2011-2013) granted by the National Commission of Scientific and Technological Research (CONICYT). Director of the Masters Program in Project Didactics (2009-2013) and currently a member of the "Projectual Didactics Research Group" at the Architecture, Construction and Design Faculty in the Universidad del Bío-Bío (2009-2013) where he currently develops his research work. Also, member of the "Taller de Barrio" (2016-2020) teaching team, an award winning innovative pedagogical initiative (2018) held every second term at the School of Architecture, where he currently teaches.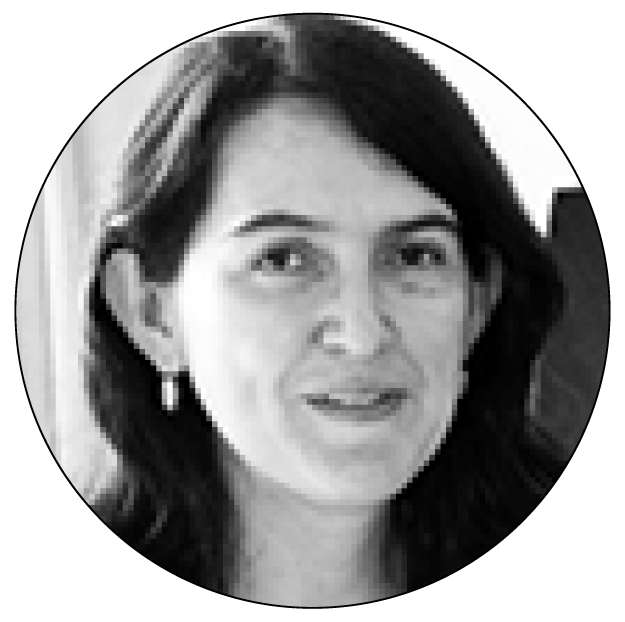 Julia Díaz
Professor
International School of Economics and Administrative Sciences
Universidad de la Sabana, Colombia
Faculty of Administration
Universidad de los Andes, Colombia
Initiatives in Salgar, Colombia
Systems and computer engineer with a master's degree in industrial engineering and a doctorate in management. She was a doctoral fellow of the Siemens Stiftung with the International Research Network for Social Economic Empowerment (IRENE-SEE). She is currently a professor at the International School of Economics and Administrative Sciences of the Universidad de la Sabana and at the Faculty of Administration of the Universidad de los Andes in Colombia. She has worked in the public sector in the Ministries of Education and ICT. She is currently a member of the editorial committee for the Annual Review of Social Partnerships (ARSP). Her research in the field of organizational studies focuses on the study of social partnerships and the analysis of the relationships between technology and society.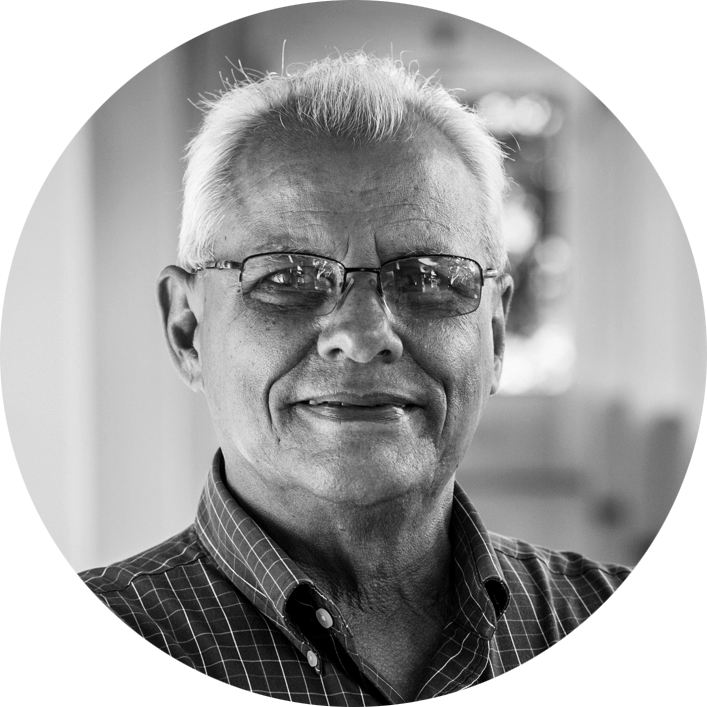 Andrés Olivera
Professor
Faculty of Construction
Universidad Central Marta Abreu de la Villas, Santa Clara, Cuba
Initiatives in Carahatas, Cuba
Architect, with a Ph.D. in Architecture from Universidad Central "Marta Abreu" Las Villas, Cuba. He has been professor in various courses of architecture, member of council of the "Master of Restoration and Rehabilitation of Built Architectural Heritage", Head of the Department of Construction Technology, Dean of the Faculty of Constructions and Principal of Universidad Central.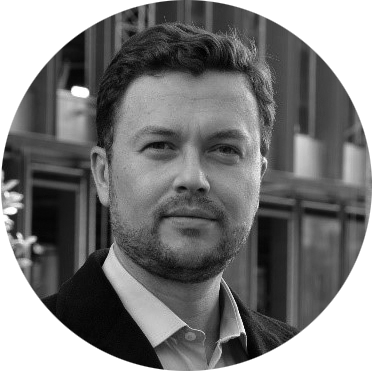 Holmes Páez
Assistant Professor
Department of Civil Engineering
Pontificia Universidad Javeriana, Bogotá, Colombia
Initiatives in Salgar, Colombia
Assistant Professor at Pontificia Universidad Javeriana, Civil Engineering Department: With over 6 years of experience in teaching various subjects in the area of construction management, I offer significant research and teaching experience in the areas of construction productivity, Building Information Modelling (BIM), project management, and organization studies and economy in the construction industry. In the last area. I have worked 6 years from 2003 to 2015 as project manager, consultant, and engineering in four companies (i.e. Norco S.A., ConConcreto S.A., Flowtite S.A., and Maersk Sealand). I have successfully managed project budget for materials and manpower, ensuring all quality control, analyzed any construction project profitability, revenue, and margins, providing professional advice and guidance to senior manager and third parties, and directing and supervising workers.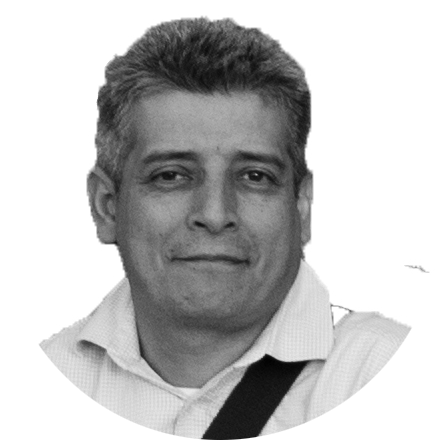 Oswaldo López
Professor
School of Architecture
Universidad del Valle, Cali, Colombia
Initiatives in Yumbo, Colombia
Professor of the Universidad del Valle, consultant Institute of Prospectiva and knowledge management. He completed his Postdoctoral Degree in Environmental Planning and Design at the Institut d'Urbanisme, Faculté de l'aménagement, Université de Montréal, with a Government Grant from Canada. Doctor in Urbanism, National Autonomous University of Mexico. Master's Degree in Sustainable Development with Emphasis in Prevention and Disaster Management, Universidad del Valle, (with Tulane University) Master in Urban Environmental Management for Development, Pontificia Universidad Javeriana, Specialist in Environmental Management of Solid Urban Waste, Japan International Cooperation Agency (JICA) Nagoya – Japan.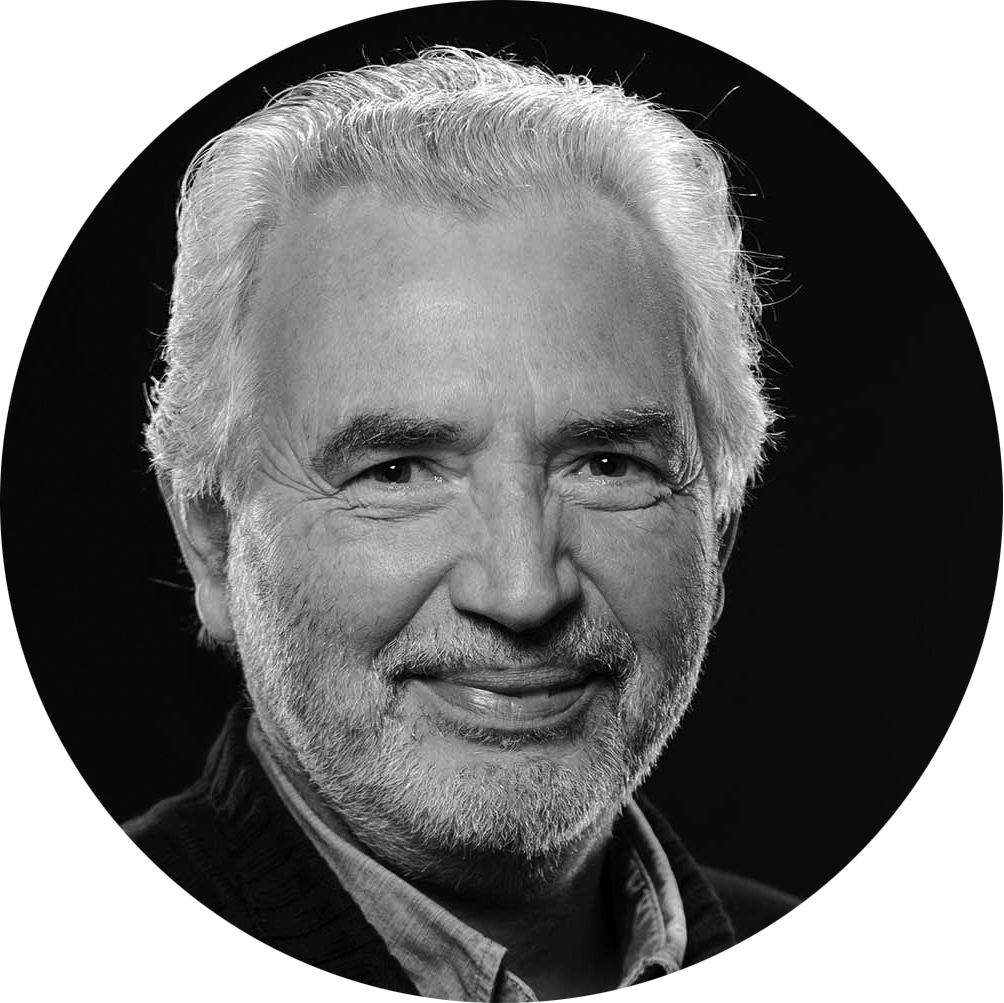 Roberto Burdiles
Professor
School of Architecture – Faculty of Architecture, Construction and Design
Universidad del Bío Bío, Concepción, Chile
Initiatives in Concepción, Chile
Architect, professor of the Department of Design and Theory of Architecture, with interest and development in the areas of design and materials such as Composition, Expression and Project, Heritage area and the activities of the Project Didactics. He has also held positions as Chief and Director of the career of Architecture and Director of the Department of Design and Theory of Architecture, as well as in academic commissions as a member and evaluator.
Authors of policy briefs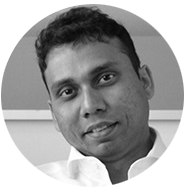 Tapan Dhar
Postdoctoral researcher
Faculty of Engineering – School of Urban Planning
McGill University, Canada
Tapan Dhar is a postdoctoral researcher in the School of Planning at McGill University. His research includes human dimensions of climate change adaptation, urban design and place making, sustainable urban settlements, urban resilience, landscape ecological urbanism, and participatory planning and design. He completed his PhD with an outstanding achievement award at the University of Waterloo, Ontario. He is a contributing author of the chapter Settlements and Key infrastructure of the Intergovernmental Panel on Climate Change (IPCC) Working Group II Sixth Assessment Report.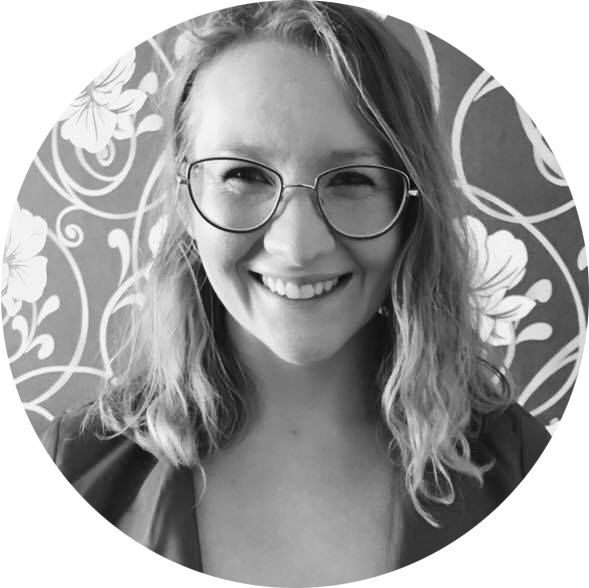 Em Walsh
Doctoral candidate
Faculty of Arts – Department of Philosophy
McGill University, Canada
Em Walsh is a doctoral candidate in philosophy at McGill university. Her research specialities are in philosophy of mind, philosophy of psychiatry, feminist philosophy, and bioethics. According to the feminist relational conception of the self, developing a coherent sense of self requires an ongoing process. Her thesis explores what happens to one's sense of self if one feels psychologically or socially "stuck in time". Specifically, how this feeling can interrupt the ongoing processing of the self. Her thesis explores two ways individuals can be stuck in time: either psychologically, by experiencing a mental illness such as PTSD, or socially, due to occupying a marginalized social position. She has been an active member of Professor Bornstein's Mental Health and the City research group, and is deeply interested in issues of social justice, mental health activism, and how issues relating to climate change can impact one's mental well-being.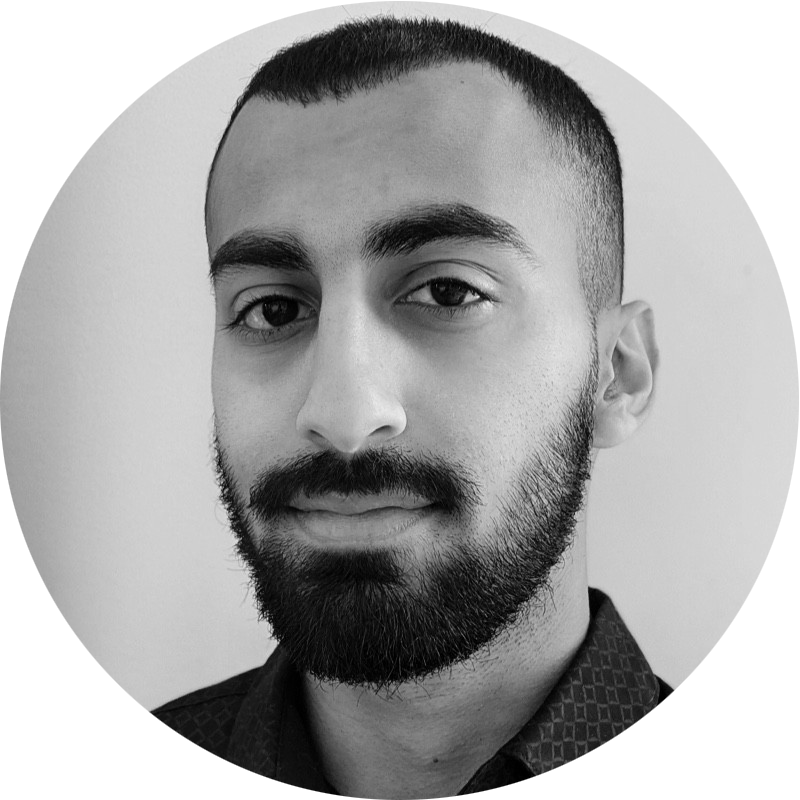 Talha Awan
Student
Faculty of Engineering – School of Urban Planning
McGill University, Canada
Talha is a recent graduate of the Master of Urban Planning program at McGill University. His research interests are focused on the nexus between urban planning, human health, and climate change. At McGill, he completed a research project titled "Innovating with Urban Nature for Health and Equity", which provides recommendations to the City of Montréal for using nature-based solutions to improve health and build resilience in low-income communities. He has also worked on projects related to climate change mitigation, conducting policy analysis and developing funding programs at the Government of Nova Scotia's Department of the Environment.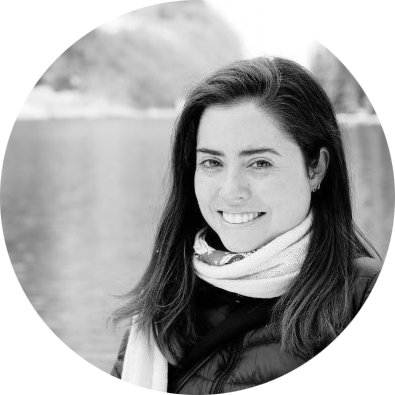 Camila Flórez Bossio
Postdoctoral researcher
Faculty of Environmental Design – School of Urban Planning and Landscape Architecture
Université de Montréal, Canada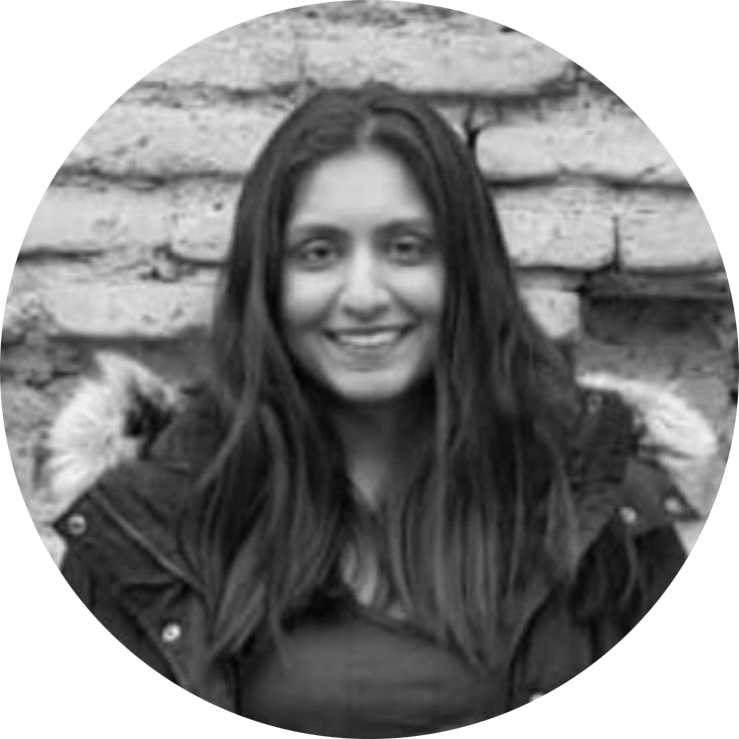 Sayana Sherif
Student
Faculty of Engineering – School of Urban Planning
McGill University, Canada
Other Team Members and Contributors
Marcela Ochoa Bernal
Elsa María Monsalve Sánchez
Karine Bouchereau
Kevin Gould
Danielle Labbé
Isabelle Thomas
Gloria García
Margarita Restrepo
Hernán Ascui
Christopher Bryant
Faten Kikano
Trent Bonsall
Steffen Lajoie
Maria Isabel Vélez
MANY THANKS TO OUR PARTNERS
Funding Agency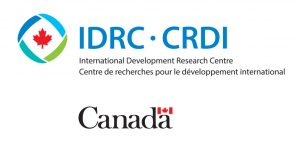 Lead Coordinating Alliance

University and NGO Partners